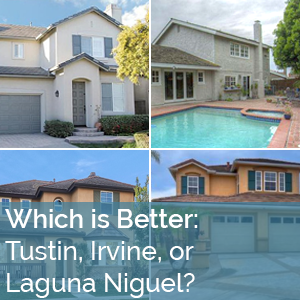 As a professional real estate agent and mortgage broker, I get asked the question "Which area is better?" all the time. The answer really depends on each family's own goals and priorities, and determining which area is best for your family is definitely a personal choice.
The best way to demonstrate this is to take a closer look at four real families that we've worked with in the past. I helped each one buy, sell, and finance their homes, and each of these families chose different areas based on their personal goals and priorities. Below are the four homes that these families chose in February 2014 that are all within a similar price range, but are located in different areas.
Pacific Crest | Irvine, CA 92618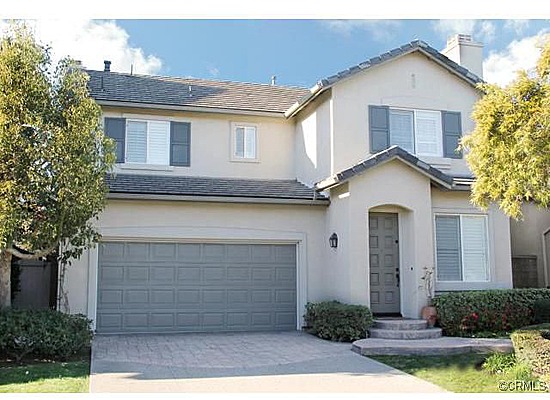 This 2,000 square foot single family home in Northpark has a large, private backyard and sold for $884,000. It has 3 bedrooms with 2.5 bathrooms.
The buyer wanted a bright home with privacy in Irvine, and this home delivered! It is across the street from a local park, making the area less crowded than other homes. Additionally, this new home allowed the buyer to cut down on his daily commute by 15 minutes, making him very happy to call this house "home sweet home" with his wife and son.
Northpark is known for their convenient and luxurious amenities. It includes 1 clubhouse, 5 swimming pools, 6 parks, 3 tot lots, 1 full basketball court, 2 half courts and 3 tennis courts. The Northpark Community has a total of 1,620 dwellings: 859 single family homes and 761 condominium/townhomes.
Revere | Irvine, CA 92618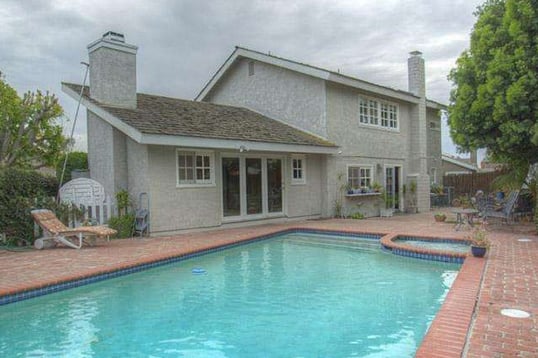 This 2,800 square foot home on a 7,405 square foot lot was built in 1977 and sold for $905,000. It has 5 bedrooms and 3 bathrooms.
The buyer chose this home because of the cul-de-sac location, downstairs bedroom, and downstairs office with no association or Mello-Roos. They also liked that the backyard has a pool and gazebo.
This is a typical trade-off that we see: no Mello-Roos and larger lot sizes for an older home. The newer homes that the Irvine Company is currently building are in Cypress Springs, Stonegate, Great Park, and Cypress Village and typically have the highest Mello-Roos's, but smaller lots.
The buyer of the home above is going to add about 300 square feet and complete some upgrades with Craftsmen Construction, a company that has helped over 30 of our customers. Renovation can really make a difference, especially on older homes where the buyer wants a new kitchen, bathroom, fresh paint, or other upgrade items. This can be a great way to customize your home to suit your taste and needs when the location, price, and other important factors are already ideal.
Northwood is the only community in Irvine that was not built by The Irvine Company and it is not completely governed by a homeowners association. The Northwood Community has a total of 2,016 dwellings.
Sonora | Tustin, CA 92780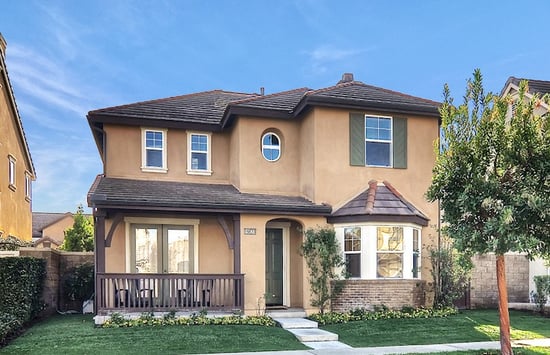 This model-like 2,650 square foot home in Columbus Grove sold for $1,000,000. It has 4 bedrooms and 3 bathrooms.
The seller was relocating to Sonoma County for a new job and also wanted to be closer to family. The sale went very smoothly, and we also ended up completing the buyer's loan when their bank was unable to get loan approval. This helped our seller, Paul and Tanya, and the buyer get their perfect home in the perfect location.
This whole experience was a great value-add for the seller. We were the listing agent, yet our mortgage expertise helped save the deal by assisting the buyer in securing the loan that they required to purchase the home. It's a win-win situation for both buyer and seller!
Columbus Grove has clubhouse amenities with 2 local community parks that feature scenic walking trails, basketball courts, tot-lot areas, picnic spots, and fountains, and the association fees are $160/month. The Columbus Grove has a total of 465 dwellings.
Greenlawn | Laguna Niguel, CA 92677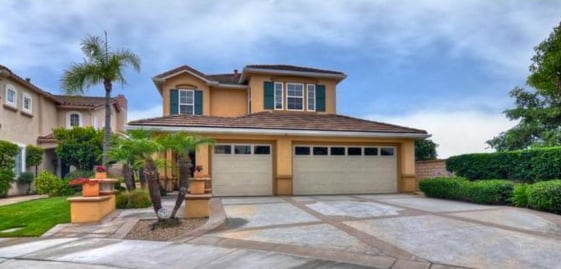 This 2,764 square foot San Joaquin style home sold for $955,000. It has 4 bedrooms and 3 bathrooms.
With a cul-de-sac, close proximity to one of two resort-style community pools, and only a two minute drive to the 73 tollroad, the buyer quickly fell in love with this property.
The home is stunning. It has a picturesque view, a neighbor on one side only, and is light and bright with very high ceilings. This was a previous model home, and the original owner was selling it because they no longer required as much space.
San Joaquin Hills has clubhouse amenities with entry gates, a community pool and spa, and a community park and basketball court. There is currently a total of 798 dwellings, and will exceed 900 dwellings when completed.
Which home would you choose?
As you can see, four buyers chose four different homes, each meeting their family's needs. The area and home that you choose will be based on your preferences. I'd love to hear more about your family, your story, and what you're looking for in a new home.
Contact us for a consultation so we can explore which area is better for you!