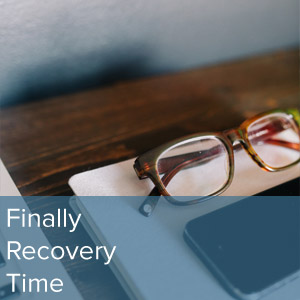 After working long hours over the last 2-3 months I finally get some Recovery Time. It seems that every moment has been absorbed with helping clients buy, sell and finance homes. So, having a partial day off with no Results time is cherished.
My coach, Joe Stumpf, is the owner of By Referral Only, a company that helps realtors in their business and their lives. Joe breaks time into 3 categories –Results, Remodel and Recovery. Ideally, I'd schedule these times myself, but in the Real Estate and Mortgage Broker business, our times are scheduled by the client's needs. Virtually all my time is spent in Results time, but for a successful business, it is critical to find time for Remodel and Recovery.
Results Time
My results time is focused around helping people buy, sell and finance homes. My results are based off of Initial consultations, negotiating, coordinating all the big picture details, showing homes, listing appointments and strategizing the best next move for my client These tasks are not giants in themselves, but when they are added in with the emotions of the Buyers, Sellers and Real Estate Agents as well as the coordination of tasks like termite inspection, home inspection, disclosures, insurance, documents, and occupancy dates, the work week extends to well over 60 hours!
I love helping families--that fuels me. Every so often, however, my tank gets low and I need Recovery time. Joe tells me to take the Recovery time before I need it. I know he is right, but it can be a challenge to schedule and do, especially when I want to do more for my clients.
Remodel Time
Remodel time means taking the time to work on my business, rather than in it. Remodeling is a time to think strategically about my business. Are there ways we can add more value to our current and prospective customers? How can we best streamline our processes to create the best client experience?
Remodel time can be spent working on a new website, outsourcing administrative tasks, organizing my desk and office, or creating a client event. It can mean meeting with other specialists in the business to brainstorm and bounce ideas off of each other. Essentially, Remodel time is anytime spent building systems or adding structure to the business.
Recovery Time
Recovery time is being out of the business. Ideally, there is no cell phone, no computer, no involvement with the clients or business. Recovery is a time to refuel, recharge, rest, recover, and re-inspire. Joe emphasizes how critical this time is because it allows me to be my best when in Results and Remodel time. Without Recovery time, I just can't give the full care and love because I don't have the energy. So, amen to Recovery time--even as tough as it is to find that space.
I'm curious--what are your highest and best Results actions? Where could some Remodel time help streamline your business? How often and where do you spend your Recovery time?